In spite of an unfavourable economic context, the marketplace model is in full swing: between 2021 and 2022, B2C marketplaces experienced growth 6.5 times greater than those of traditional e-commerce websites1. Indeed, this model has proven advantages: by offering a wide range of services and focussing on the local economy, it attracts consumers searching for choice and short circuits.
For a merchant, becoming part of a marketplace translates into increased visibility and sales. In fact, in 2022, sellers on marketplaces saw their turnover increase by an average of 42%1, a virtuous trend benefitting the whole e-commerce ecosystem.
We are going to look more closely at Mon Séjour en Montagne, an information and holiday booking website co-managed by the EBRA Group and the École du Ski Français (ESF). Let's see how it has been able to migrate the entirety of its accounts and payment flows in order to ensure the success of the 23/24 winter season.
Mon Séjour en Montagne: a fast growing marketplace
The Mon Séjour en Montagne marketplace offers a full catalogue from accommodation to skiing lessons, via fixed price bundles for ski lifts and equipment hire. Its aim is to allow holidaymakers to organise their entire holiday in the mountains via the same platform.
The platform now brings together 3,200 sellers of all sizes². As well as offering a direct, intermediary-free distribution service, the marketplace offers a very low commission rate, making it attractive to tourism professionals.
Its business is seasonal, with purchasing peaks reaching 2 million euros in the same day in the high season (from October to January). During the winter of 22/23, all the sites using white label MseM technology recorded a transaction volume of 153 million euros².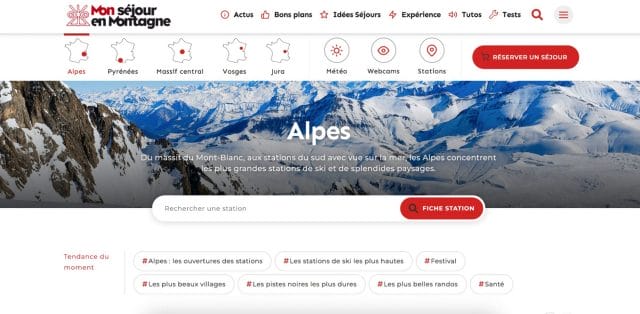 The challenge: migrating all accounts and payment flows
At the beginning of 2023, MseM had to meet a new challenge: migrating the accounts and payment flows of all its sellers following a PSP change, while at the same time maintaining the quality of its existing offer.
Payplug, the French payment solution designed for merchants, e-merchants and fintechs, and Lemonway, a pan-European company with expertise in the marketplace sector, worked together on this migration project:
What hasn't changed: pay-in carried out by Payplug, with the challenge of maintaining the fluidity of the pay experience.

What did have to change: account management, fraud, cantonment and pay-out on 1,200 collection accounts managed by Lemonway. Indeed, the company suggested a modular, turnkey solution for marketplaces incorporating payment solutions as well as other strategic services such as identity checking and the opening of payment accounts, ventilating and flow piloting for beneficiaries, with the opportunity for platforms to manage complex transaction flows, in compliance with the highest regulatory standards.
The migration of the 1,200 collection accounts had to be carried out without stopping business, in spite of a real KYC challenge. There were an additional three other challenges:
Controlling the schedule: everything had to be ready before the beginning of the winter season, when more than 90% of the MseM sales occur².

Guaranteeing security and compliance for buyers and sellers: precise criteria were applied in the choice of PSP, which had to combine regulatory expertise and the ability to daily reconcile large transaction volumes.

Maintaining the payment experience: MseM wanted to maintain the quality of the path offered to Internet users: a totally integrated payment page and the opportunity to pay in several instalments using Oney. "Migration had to be totally transparent for purchasers. This was one of the change-over conditions" explained Fabrice Hurth, MseM project director.
All these challenges were met hands down by the teams at ESF, Payplug and Lemonway!
A successful migration in record time
The operation began in February 2023: thanks to a clear schedule and a test phase carried out during the summer, everything culminated in a stable platform at the beginning of August. For the sellers, the migration of the 1,200 KYCs was managed by Lemonway in a totally transparent way.
The result: a project carried out in record time (just under six months) with no impact on the purchasing tunnel, thanks to Lemonway's modularity and the perfect connection with the Payplug plug-in.
What makes Lemonway and Payplug different is their reliability. The project was begun and handled in timely fashion. Ownership was proactive and almost instantaneous. We benefited from customised support by dedicated teams, with real technical and operational flexibility at a very affordable price. It's great to work with companies which share our vision and French expertise.
Fabrice Hurth, MseM Project Director
Conclusion
Today, MseM has the best of both worlds: Payplug as a collection specialist and Lemonway to secure, guarantee and facilitate the transactions between sellers and purchasers. Lemonway's modular API allowed faster migration, with an intact client experience, the possibility of maintaining the payment experience offered by Payplug and regulatory compliance ensured by a 100% French player.
The marketplace has no wish to stop there in optimising its buying path: it is looking to extend its range of payment methods with Payplug to respond to the expectations of holidaymakers (American Express, Apple Pay and Chèque-Vacances Connect).
If you have a similar migration project or if you would like to know more about the way in which Payplug can help you optimise your payment performance, don't hesitate to get in touch!
Sources: 1Mirakl Enterprise Marketplace Index 2023; 2Mon séjour en Montagne data, 2023